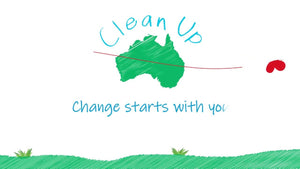 Clean Up Australia Day with Frog Dive!
Diving for a good cause!
The Frog Dive crew will clean up where most people don't really see but where there's lots of rubbish: underwater!
A famous spot for fishing in Sydney harbour, under the pier and along the nets of Chowder bay, there's always something left behind by the weekend outdoorsy fun hunters.
Worry not, we are here to sort that out! You would be impressed by how much work there is to be done!
This event is registered with Clean Up Australia Day, but you will need to sign on with Frog Dive to be able to be part of the underwater crew!
Bookings are essential!
When: Sunday 1st March - 8:30am
Where: Clifton Gardens (Chowder Bay) - Mosman
Schedule
8:00am to 8:30am - Sing in (dive roster)
8:45am - Dive Brief and Clean Up Guidelines
9:15am - Diving!
10:00am - Rubbish / Debris sorting and analysis
11:00am - FREE BBQ sausage sizzle!
A scuba diving certification is required as well as providing your own gear (gear hire available at the shop with discounted fees for the event).
For more information hit us up at dive@frogdive.com.au or 02 9958 5699
---